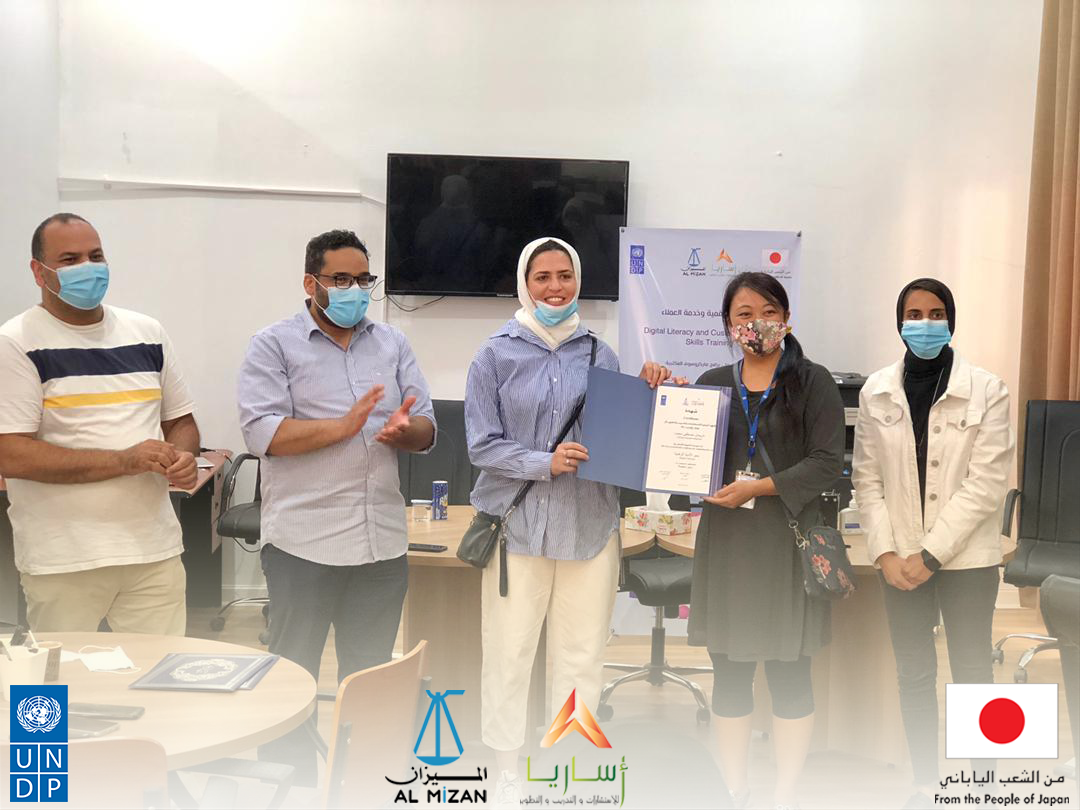 Hits: 147
The activities of the "Digital Literacy" program were concluded in Benghazi, in the presence of Ms. Yuka Haya, Director of Community Stability Projects at the United Nations Development Program, and Mr. Mohamed Shambash, representative of the United Nations Development Program in Benghazi. The project aims to teach information technology and equip women with information technology skills that It is needed in the labor market.
  This program comes in partnership with Asaria Consulting, Training and Development, in cooperation with the United Nations Development Program and with the support of From the People of Japan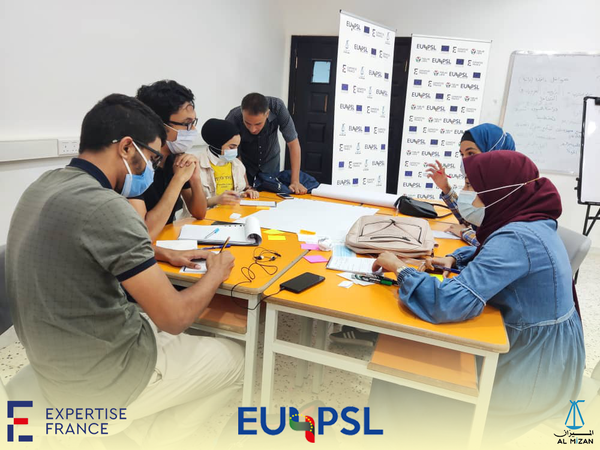 Hits: 175
The training camp for the Future Entrepreneurs project is now being held, organized by Al-Mizan Organization for Development and implemented by Expertise France, within the framework of the European Union in Libya funded program for the development of the private sector (EU4PSL).
This training comes as part of a camp that will include university students from different Libyan cities, each of whom will receive training on entrepreneurship, followed by the opportunity to run and compete in a competition at the level of Libya.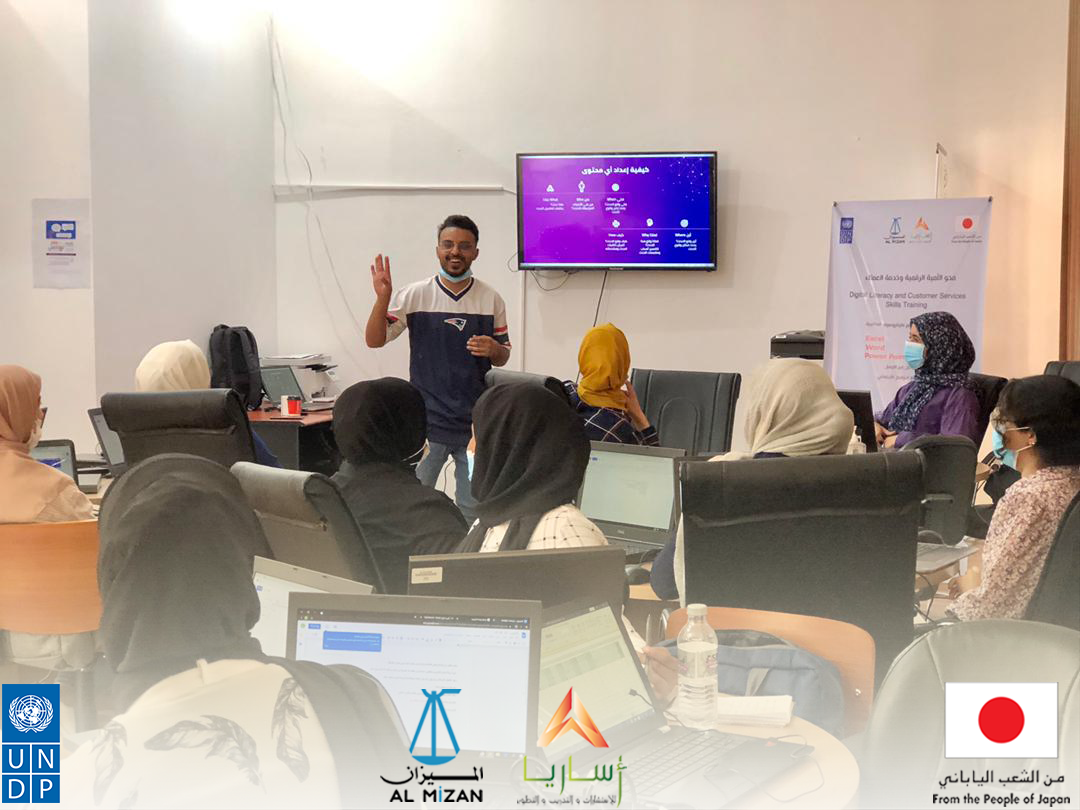 Hits: 122
The third week of the "Digital Literacy and Customer Service" program concluded, where the participants learned how to communicate via e-mail, and how to manage social networking sites.
The program aims to equip women from the city of Benghazi with information technology skills that qualify them to get a job.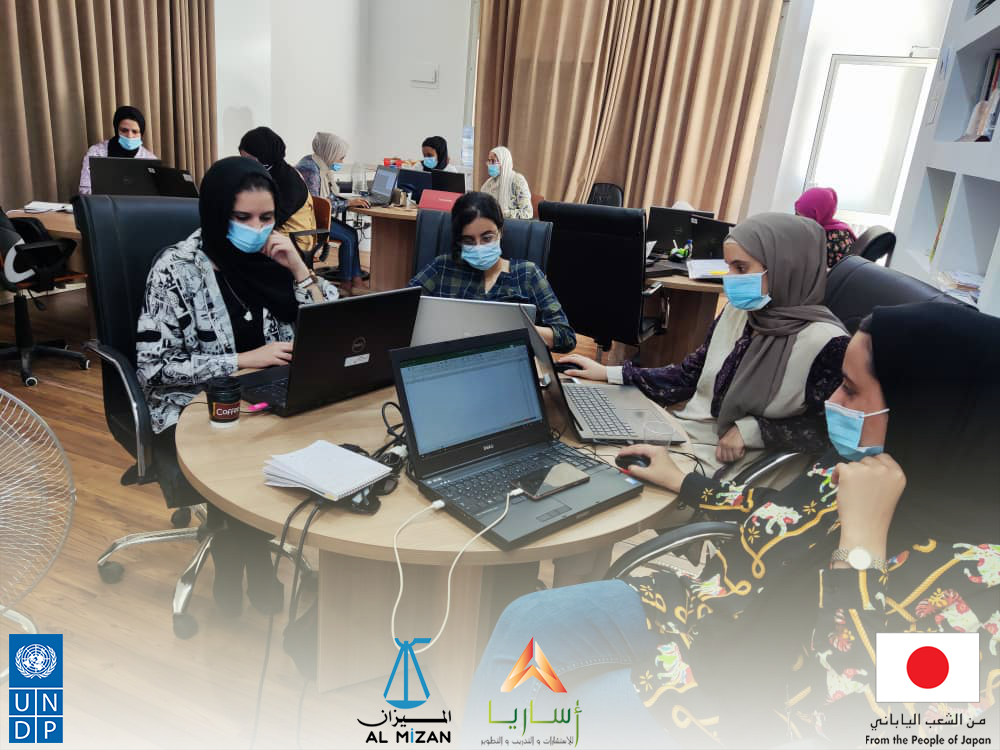 Hits: 6
The activities of the "Digital Literacy and Customer Service" program continue with the aim of teaching information technology and equipping women from the city of Benghazi with the information technology skills they need in the labor market.
In the past weeks, participants learned how to work on Microsoft office programs: Microsoft Excel for spreadsheets, Microsoft Word for text editing, and Microsoft PowerPoint for presentations.
This week, participants will learn how to communicate via e-mail, and how to manage social networking sites